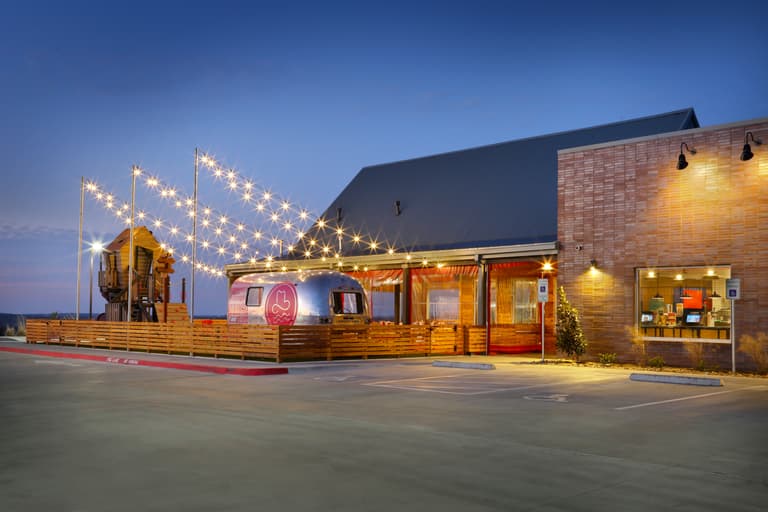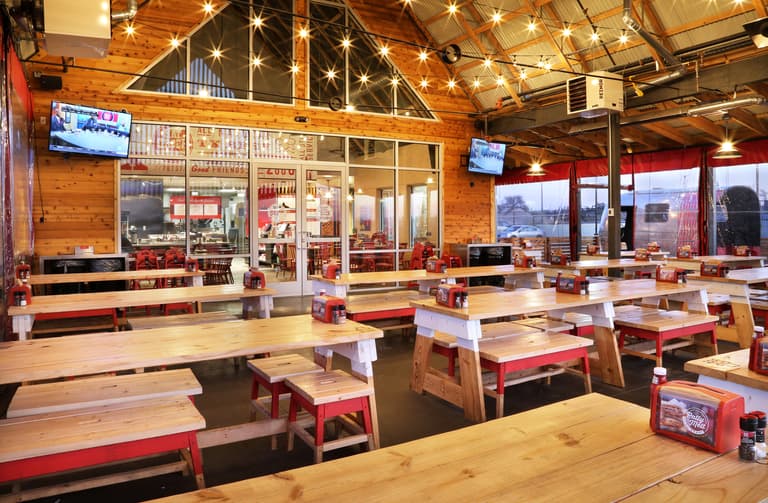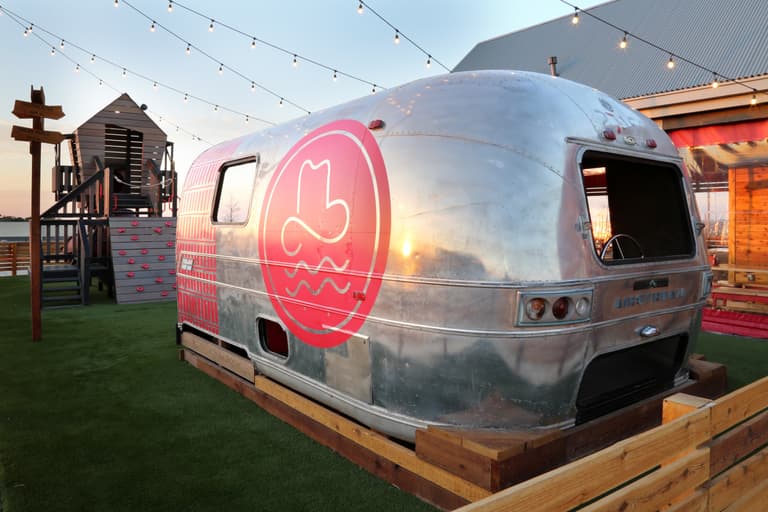 Hat Creek Burger Company
Dripping Springs
Store Info
166 Hargraves Dr.
F-100
Dripping Springs, TX 78737
Contact Info
(512) 432-0161
Hours
Monday
7:00 AM-9:00 PM
Tuesday
7:00 AM-9:00 PM
Wednesday
7:00 AM-9:00 PM
Thursday
7:00 AM-9:00 PM
Friday
7:00 AM-9:30 PM
Saturday
8:00 AM-9:30 PM
Sunday
8:00 AM-9:00 PM
Everything You Need is Here
Our restaurant in Dripping Springs has been a staple in the neighborhood since we opened our doors in 2018. Located off Highway 290 in Belterra Shopping Center our newly renovated playground and patio seating make us a great spot to host a party, enjoy a burger or relax with a cold beer!
Serves Breakfast
Beer & Wine
Playground
Dine-In
Drive-Thru
All the fixins for a good time.
Ain't no party like a Hat Creek party. You bring the guests and we'll provide the food and fun.
Questions?
We've got answers.
Can you accommodate large groups and parties?
Our restaurant, spacious patio, and playground are great for groups of all ages. Our menu and group ordering options are available for dine-in, delivery, or pick up. If you're interested in hosting a party at Hat Creek Burger Company and want to reserve space in the restaurant, make sure you check out our parties page.
Do you have options for guests with special diets?
Our menu offers a variety of delicious options for those who require vegetarian, vegan, paleo, keto, and gluten-free meals. All our gluten-free menu items are prepared in dedicated friers. Allergens and dietary options are listed on our menu page.
Is your restaurant dog friendly?
Our patio is dog friendly. We just ask that dogs remain on their leashes during your visit.